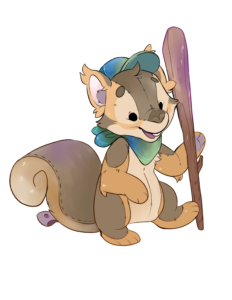 Out the door, into the woods
If you enjoy spending time in nature AND the furry fandom, this is the trip for you! Woods Flock is a new annual event being held in the Spring at Fall Creek Falls State Park in Tennessee (USA). Participants will have a plethora of outdoor, crafty, and fun activities to choose from during their stay at our family-friendly camp. Read on to learn more!
Earliest Bird Reg for 2023 Open Sept 2-Oct 31st
Info for Makers interested in selling or performing at our event
Info for those interested in volunteering at our event.
Woods Flock has gone year-round! We are working hard to bring you fun outdoor meets in addition to the main Spring camp; join our Telegram to participate in discussion and get the latest details.
Other planned events:
Fall Campout & Chili Cook-Off (aka "WooFFFF" – annual, October)
Snow Day (annual, January)
Summer Splash swimming hole meet & picnic (annual, July)
Tails+Trails Outdoor Recreation Club (monthly)
-All Info Below Is For Our 2023 Spring Camp!- 
Woods Flock returns for our second year to venture into the Hundred Acre Wood, where plushie friends come to life! As the beloved works of A.A. Milne recently entered the public domain, we wanted to pay tribute and put our own spin on that world. Our event aims to offer a high-energy, well-structured experience that will get you immersed in nature and inspired to create or explore. 
The original schedule  may be viewed to give you an idea of the kind of things we have planned, though it has not yet been updated for 2023.
Some activities we will have include hiking, a scavenger hunt, campfire songs & tales, and various crafts.  Due to the nature of our camp, most official panels & activities will have limited space available and you may need to sign up in advance. However, you can always take off on your own or with friends to check out the many trails and attractions the park has to offer. This includes a zipline/tree course, horseback riding, golf, rock climbing, canoe/kayaking, fishing, and more.  Depending on interest, we may be able to get group rates on some activities.
Our Guest of Honor this year is Madshy, who is well-known for her adorable and fun characters as well as for hosting plushie friend tea parties and other plush panels. We could not think of anyone better suited to lead us to the Hundred Acre Wood!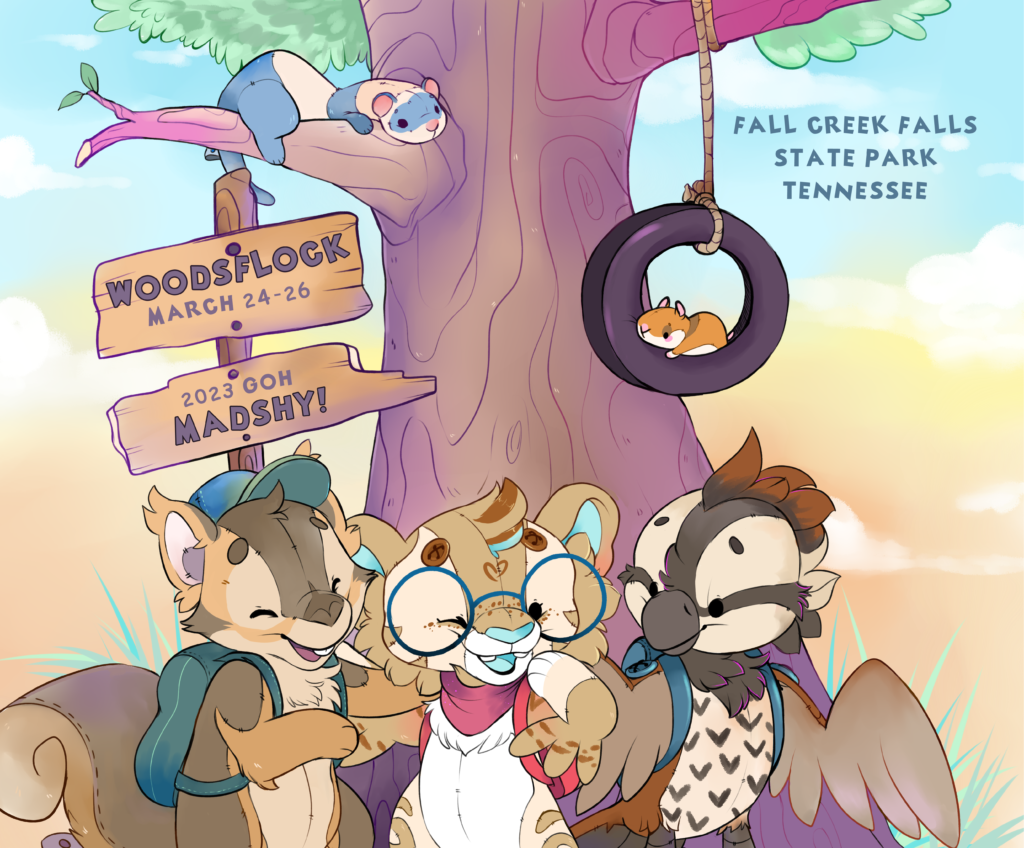 All attendees are expected to abide by the Code of Conduct. Woods Flock retains the right to refuse or revoke passes and ask you to leave for any reason, especially in the case of supporting the safety or well-being of other attendees.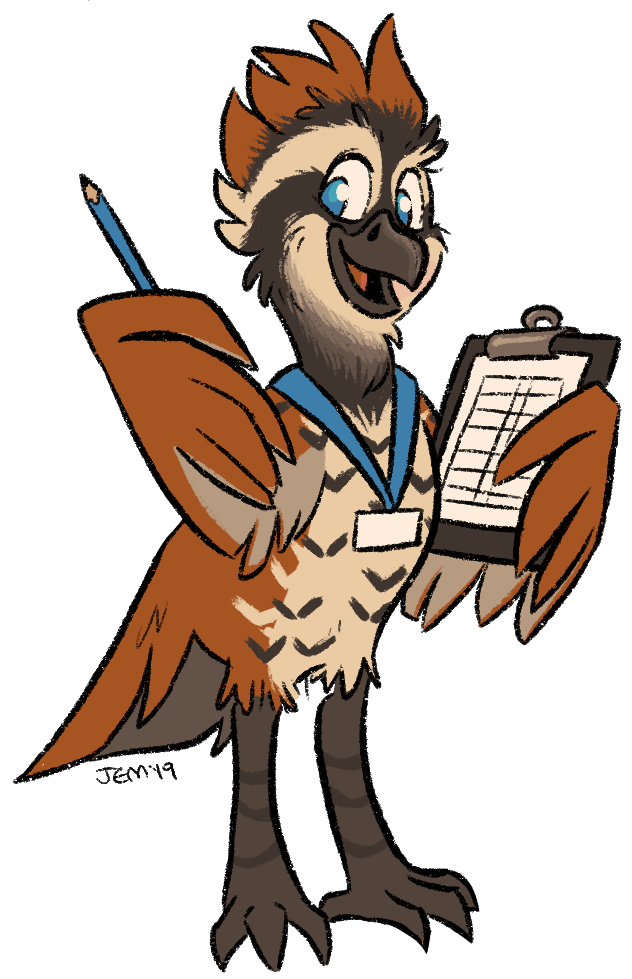 Super-Sponsor
This weekend pass includes:
Optional early check-in Thursday night
Super Sponsor-only honey jar w/ name engraved on the base, handmade by PawTory Works
Exclusive hot brunch with the Guest of Honor
T-shirt
Priority access to claim a bunk or campsite (lodging cost NOT included).
Front-of-the-line privilege at mealtimes (if on meal plan) or to any panels or activities with limited space ( may require you to sign up in advanced)
Option to have your name or business name listed OR a small ad in the con book, and up to 5 links shared on our website/social media blast
>> There are only 10 Super Sponsorships <<
$250.00
+tax
Sponsor
This weekend pass includes:
T-shirt
Priority access to claim a bunk or campsite (lodging cost NOT included).
Front-of-the-line privilege at mealtimes (if on meal plan) or to any panels or activities with limited space (after Super Sponsors – may require you to sign up in advanced)
Option to have your name or business name listed OR a small ad in the con book, and one link shared on our website/social media blast.
>> There are only 20 Sponsorships <<
$100.00
+tax
Camper
Weekend pass to Woods Flock areas & activities – EARLIEST Bird pricing ($35) will end Oct 31st (or when capacity has been reached); Early Bird ends Jan 23rd.
Lodging NOT included, see options below.
Note: attendees staying with a pre-registered Host will have access to the $45 pricing even after it has ended. Children 12 & under are free, 13-17 are 1/2 price.
$35 Earliest Bird, $45 Early Bird, $60.00 standard
+tax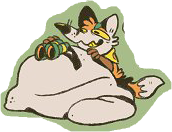 On-Site ONLY
One-Day Pass
*Subject to change*
For locals who just want to hang out for the day, this pass will grant you access to "the Roost," which includes the Artist Alley/Market & tabletop gaming / hangout area. Due to fire code, you may have to wait outside if the building is at capacity.  Day passes can only be used for other camp activities (like the panels/crafts/etc) if there is enough space or supplies after full campers are admitted (determined at the panel's start time). 
You are welcome to fursuit, hike, or otherwise enjoy the park but are not admitted into the lodge dormitories and should not hang around camp sites unless you have been invited by the host. You are still subject to the Code of Conduct!
TBD
Subject to capacity limitations, cash only – please bring exact change. 
 **If we have the space, you may upgrade to a full pass and/or lodging on site but meals will not be included**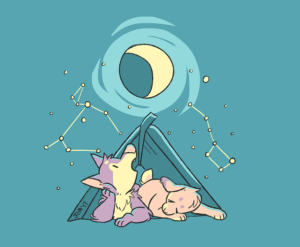 The Group Lodge Bunks & campsites are available through our group reservation and thus limited in number and handled by Woods Flock itself rather than the park. It covers all three nights – Friday, Saturday, and Sunday (plus Thursday for Super Sponsors). There is only one rate available if you want to be in our tent campground or group lodge, regardless if you stay all 3 nights. Everyone staying with us will be able to use the flush toilets and showers in the group lodge but depending on attendance, a shower schedule/time limit may be established.
Check-in will start at 10 AM Friday the 24th of March, and check-out is 10am on Monday the 27th (this means packed and cleaned up and driving away).  Other accommodations such as cabins can be made thru the park or other third-parties, but you will be further from most of the action (about 10-15min drive). Those wanting water/sewer hookups for an RV/camper, or a private tent site, can reserve a spot in the main park thru the state park website (subject to their rates).
All campers staying in the lodge will get the meal plan, though others may add it on for an additional cost. March 20th is the deadline to sign up, and we have a limit to the number of people we can feed so if that is reached prior to the deadline it will be closed sooner.  The menu from 2022 can be seen here (it will  be similar but not be the same for 2023). There is a general store & snack bar located within the park, about 10-15 minute drive from Woods Flock.  Just outside the park is a small convenience mart with a tiny diner that has hot breakfast & good food (The Way Inn).  You are encouraged to bring your own food, drinks, and condiments (there is an ice machine in the lodge), especially if you don't think our meal plan will be filling enough for you – it is meant to be an inexpensive, convenient, but basic option. If not using the meal plan, please ensure you also bring your own reusable dishes, utensils, and water bottle in order to reduce waste.  And don't forget your marshmallow roasting stick!  
$75.00
The group lodge has flush toilets & showers with individual stalls. Each pair of bunks shares a wardrobe (no lock). The kitchen will mostly be closed to attendees.
Price includes tax & meal plan
~4 beds (2 bunks) per bay, 2 dormitories
Individuals only, though groups of up to four can request to share a bunk bay
Specify if you need a bottom bunk on your registration form
$45.00
These are "primitive" and walk-in. Email reg@woodsflock.com to arrange for groups to be next to each other. Private campsites/RV spots can be reserved at the park website.
Includes tax
roughly 10×10 space, plenty of aisle room between tents
One large shared group fire ring/gathering area
Parking limited but mostly nearby
part of recreation field where other activities will happen
Short walk to bathroom facilities in the dorm bldg
$50.00
Optional add-on for anyone not staying in the lodge, for which it is included. 
We do have a limited capacity for meal plan service, so once reached it will closed. After Jan 23rd the price goes up to $60.
You are welcome to bring gear and food for campfire/grill cooking. We aim to provide moderately healthy and affordable meals for those who do not want to bring their own. Each day (3 total) includes:
Breakfast (snack only Friday)
Sack lunch
Hot dinner
Free!
Water will be available at all times. Please bring your own water bottle or you may purchase one by donation at the con store. There is also an ice machine located in the lodge, outside the kitchen (bottom floor of the Roost).
 Black coffee & electrolyte drink will be available at certain times of the day. You are welcome to bring your own drinks, however we have a zero-tolerance policy for underage drinking of alcoholic beverages.
And what camp would be complete without S'mores?? So we'll have them every night!